Why Choose Sahara-Feeling?
Many excursion groups in Morocco offer pre-packaged tours that deliver "just enough" to satisfy travelers and provide some nice photo-ops. Not Us.
Every team member at Sahara-Feeling is dedicated to providing you a fully customized experience. Our Guides are Sahwari-Born and know the desert intimately. They are proud of their ability to not only survive in this climate but thrive. Our guides also have a unique advantage, being that they are indigenous to the area, they hold the rights to the land our camps (Biwak) are located on. This makes our experiences exceptionally safe and reliable and eliminates the need for 3rd parties. Speaking English, Arabic, French, and German our team makes it their main priority to ensure this one of the most memorable experiences of your life.
Discover a new world of experiences with a customized tour from Sahara Feeling. Since the time of Hannibal, Morocco has been the Europe-Africa corridor.
From the busy streets of Marrakech to the peaks of the Atlas Mountains and onward to the solitary dunes of the Sahara. Our packages are 100% Custom for every group. No matter what you want to experience we take pride in making it a reality.
Reviews

Mr. Lohse
We had a great 4 day trip with Ali and Helen from Marrakesh to the Sahara desert. They were very experienced and knew how to avoid the places overflowing with tourists, and visit some very unique and really beautiful sites. Also no need to worry that they will recommend shops they have deals with, like so many other guides in Morocco. 100% trustworthy. Helen is also really great at helping to plan a trip that works great for one's interests. It's a long way from Marrakesch to the breathtakingly beautiful Erg Chigaga, so don't try to cram in too much, or you'll spend most of the trip in the car. Especially make sure to have a full day in the desert, that is definitely the highlight. You can trust, that Helen's tips are 100% in your interest and she's great at individualizing your trip to your likes. The accommodations where all very nice, the food was good and Ali was a great driver and second Guide. I can wholeheartedly recommend it to everyone, who is looking for a beautiful, individual, and comfortable tour
Mr. Lohse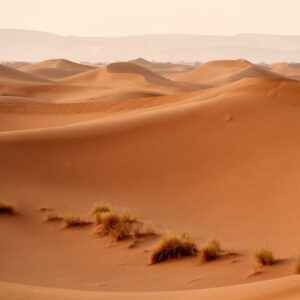 Cammit
We had a terrific three days travelling with Ali, who is a great host with lots of interesting stories to tell. We visited some beautiful places and met Ali's many friends en route, enjoyed camel riding at sunset, sand-boarding, and lots of delicious food, including picking tasty fresh fruits for dessert. An unforgettable experience.
Cammit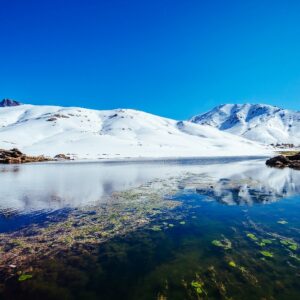 Timothy
We had an amazing trip to Morocco but I must say the time with Ali was the best!! First off he's hilarious, we started taking notes of his jokes to not forget any. Also I really wasn't expecting anything much as far as food in the desert but my god it was the finest food we had all trip!! The camp is a wonderful setup, we slept like babies. The drive down was a geographical overload, the size, and colouring of the places Ali showed, was mind-blowing. Like the rockies got tidied or something. He knows all the best places to stop. We asked about carpets, he took us to this place with the best selection we saw all trip. Same happened with Argan oil, he took us to where they were literally making pure argan right there!!! Also, Ali must know half the country, everywhere we stopped he had people he knew. Most important tho is that traveling with my wife our friend I was worried about safety. We had some bad weather, extremely uncommon but it does happen. Ali must have made 30 calls to his friends and knew where was safe and where to avoid. HIs English is definitely good enough so no worries there!!! This is the best company to go with 100%
Timothy
Luxury & Most Comfortable Cars